Treasured Words for Treasured People!
We offer unique spiritual gifts which brings spiritual encouragement!  Plant 'N Prayers are silk ivy arrangement with 30 different personalized scripture prayers rolled into mini scrolls and tied to the leaves with colorful ribbons.  The person can read one a day for a month.  Please browse our selection of gifts below.  If you'd like to order a gift, give us a call at 
615-597-8978   or   615-597-4673. 
Rita or Susan will be glad to  take an order.  Or e-mail an order to plantnprayers@gmail.com. 
(Please note – all dollar amounts listed below are suggested donation amounts.)
Our most popular item….White Wicker Basket Plant 'N Prayers
$35
Living with Cancer NIV Bible (Imitation Leather)
Living with Cancer NIV Bible with Bundle of Personalized Encouragement Prayers $30
"Hope" is printed in gold on candle container.
Combine Hope Candle, Personalized Bundle ant Billy Graham's "Hope for Each Day" 365 Day Devotional.
Combined Hope Gifts as listed above on Special for $39
Cup with Silk Ivy Arrangement and 30 Personalized Scripture Prayers $20 (Cup design will vary.)
                     Cup with Gold Ribbon, Personalized $20—-Great for 50th Anniversary Gift.
No extra charge to personalized with two names such as "We pray that John and Kay will continue to cast all their cares on You, for You care for them.  Based on 1 Peter 5:7"
Colorful Tin Planters in various sizes and colors.
We also have a butterfly design & a polka dot design.
$27.50
    Silk ivy garland surrounding the basket with 30 personalized scripture prayers attached.    Basket can hold their get well or sympathy cards.   Other items on our site can be added to the basket for shipping.
Truckload of Personalized Prayers – $15 (truck designs may vary)
If desired, can be shipped with a devotional.
Breast Cancer Gifts of Encouragement

When we see the Pink Ribbon we are reminded of hope for ladies with breast cancer.  This book is by Jean Hulsey and her daughter, Angelia Hulsey Carpenter, who are both survivors of breast cancer.   It records their honest journey of fears and frustrations yet faith, hope, love and encouragement got them through this difficulty time.   They share their stories for encouragement to help others on this journey.
$13.99 Book
$21 Book with a  bundle of personalized scripture prayers.   $25 Book, Personalized Bundle and Port Pillow
$35 Book, Personalized Bundle, Port Pillow and Pink Ribbon Angel Bear
Jesus Loves Me Bear with a Bundle of Prayers – $17
(Also available:  bears for Son, Daughter, Sister, Granddaughter, Grandson, Guardian Angel Bears, and It's a Boy/Girl Bears)
When Someone You Love Has Cancer
Beautiful encouraging book for a lady who has a relative or close friend struggling with cancer.  Book with bundle $17.00
A book that will encourage you to acknowledge the feelings in your heart and let them move you toward more "Full Living".   Dig deeper into Scripture and your own story to discover the gift of your feelings.  Very good for people in recovery who are now examining and trying to understand their feelings instead of covering them up.
  Book and Bundle of Personalized Prayers $23.00.
Pink "It's a Girl Bear" or Blue "It's a Boy' Bear".  We also have many new baby board books with a spiritual emphasis.  We can assemble a gift for you in the price range you desire choosing from the various books.  Just give us a call and we can give you some suggestions.  The scripture prayers can include baby's name, mother's name, father's name and even older siblings.  After reading them, one mother taped the scripture prayers in her son's baby book with a special note, "Aunt Jane prayed these prayers for you when you were a newborn".
Plush Little Lamb Bible Board Book with Bundle of Personalized Prayers $22.50
 Praying God's Promises by Katherine Degenhardt is  a 90 day devotional journal.  Each day has a scripture,  prayer based on the scripture and a page for the person to journal personal insights from the passage.  Devotions are brief which makes it nice for people finding it hard to concentrate while going through a difficult time.   We receive many positive comments about this special prayer journal.  Makes an excellent gift!

Devotional plus bundle of personalized scripture prayers, $17
"Impressions" Journal
A practical spiral-bound journal designed to provide hope and encouragement to individuals as they begin the practice of writing down their thoughts, feelings, and ideas from the heart.  Journaling helps clarify thoughts, feelings and impressions and gain insight into personal issues.  Each journal page includes a practical spiritual truth on which to meditate.     Journal plus bundle of personalized scripture prayers, $17.95
Hardcover 365 Day devotional.  Book $23.00.  Book and bundle of personalized scripture prayers $31.00
Paperback and  Bundle of Prayers $11.00
Jesus Lives Devotional with Bundle of Personalized Prayers $24.00
Bible & Personalized Bundle $23.00
This makes a wonderful gift and a great buy since it is a complete Bible plus devotional thoughts by Sara Young.
Book and Bundle of Personalized Scripture Prayers, $29.00.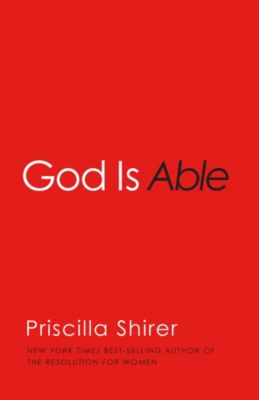 Wonderful book of encouragement for someone going through a difficult time. Book & Personalized Bundle $20.00